Fifteen years of marriage comes to an end overnight as I discovered my husband was "not happy" and moved on. Had I known that things were not going well, I would have been willing to work with him. But past is past. I have managed to keep going ;although, the grief has felt to be so massive at times I felt that I would not survive.
Day by day I deal with that which I have to deal with. My practice has been a balm. To stay in a place of love and forgiveness even while dealing with emotions is very, very difficult. I have turned to prayer. When I awaken at night, I pray. When I come home and the emptiness hits me, I sit and meditate.
I am so very thankful for my friends who have spent much time handing me tissues and listening to me snivel on. I don't know what I ever did to deserve such wonderful, supportive people but I am blessed. I know that I am meant to be a wife and a partner. I have so much love in me to give to one who treasures it and me.
So I concentrate on my teaching, on trying to make it through the days, on what I can do to help my students and on my health.
I will have two pieces in the SOPA art show coming up. I have pieces up at the KLO Okanagan College learning centre. Now is not an expansive time because of the adjustments. But I will be looking for opportunities and shows in the coming future. My class on digital photographic art is full so that will be something to look forward to.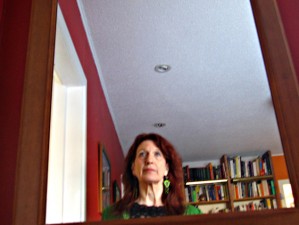 Kelowna is finally coming out of winter and headed to some spring like weather. I look forward to working in the garden and assisting in the beauty of the flowers. I look forward to a time when my heart is not so wounded. Now I sit meditation, pray and enjoy the love of friends. Expect nothing. Give thanks for what pleasures are present. The urge to see over the hill, to see the trajectory of a life is so strong. And a delusion.