Some moments driving the flat lands were dramatic. The heavy rainstorm that obliterated my view as the side winds whipped the semi-trucks around as I passed was what I remember most. The knowing that every journey will not be of a piece is helpful in these moments. The dreadful, frightening weather will not be perpetual. The obstructed mountain pass will not be eternal. Every moment begins and ends.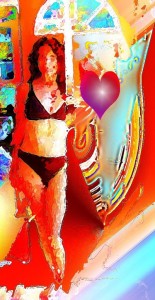 In Portland where I was born, I always feel at home. The mix of buildings from the 1880's and 1920's with contemporary towers is fascinating. Trains cross the town and free transit will take a visitor throughout the downtown core for free.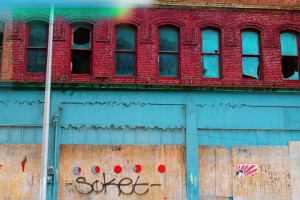 My favorite thrift shop is Buffalo Exchange just across from Powell's Books. The lectures and cultural events that are hosted in Powell's makes it a hub for meeting people in the arts.
I recently read an article which stated that the Willamette River which was notorious for pollution has been the focus of a clean up campaign. It is now suitable for swimming.
http://eugeneoutdoorprogram.wordpress.com/2011/10/12/the-great-willamette-river-clean-up-of-2011/
There is a real feeling of leisure in the city. People do not push pass you or pound the pavement. Most stop to engage in conversation along the sidewalk.
One thing I noticed in most of my travels was the willingness of complete strangers to engage in a conversation. It made me feel at home because well basically it is where I was born. The gregarious and curious nature of Americans is frequently seen as nosey by British Columbians. I made note.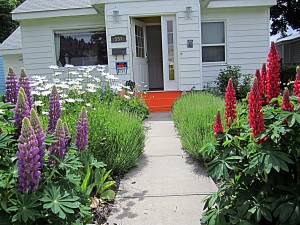 Returning home was difficult. The adventure was over. I had a yard, a garden, weeds to attend to. How could I find new experiences in a town I have lived in for over 20 years and a place I have lived in for over 30 years? It is a challenge.
For now, my birthday is coming up and I am practicing gratitude for what I have. The handy man is coming in to finish the kitchen which was left with holes in the wall and ceiling. It will be another large debt on my line of credit. But it will mean the list of tasks is done.
Once my knee is operated on to have the torn meniscus vacuummed out from between the joints I am clear of all I have been waiting for. Do I stay here, sitting like a broody hen on my line of credit debt or do I find a destination?
Step by step. I am working on my body, on my blog and I have my first you tube posting of me reading my poetry.

I am praying for guidance and a sense of certainty. I am asking for purpose and passion and prosperity to re-enter my life.
And I bought a sequin animal print H & M swimming suit at a thrift shop in Kelowna. Now that is a good sign.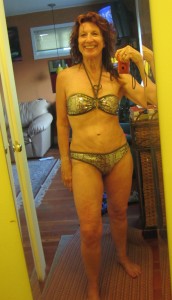 May you dance joyfully even while waiting for the music to appear.