This is my experience: I grew up when the Korean War was going to destroy the world.
I grew up through the years when the cold war would "end all life on earth". I was shown films of nuclear bombs and trained to crouch beneath my desk turtled at the word trigger of "flash" which the teacher would randomly yell.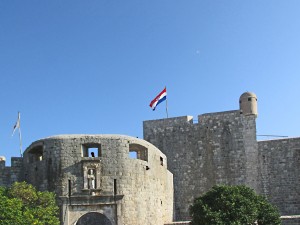 I sat at the high school lunch room table as the Cuban missile crises occurred and we dry mouthed our sandwiches as nuclear death was 15 minutes away. The enemy missile ships were in place and the missiles lifted on target. Our port city was a major target we had been informed.
To sit at the table and watch people killing others during the Viet Nam war  was my experience. We ate horror with our dinners nightly.
I watched the 9/11 towers collapse and people curl around the TV screens which broadcast the message of end days.
As long as I have been alive there has been a vicious enemy created fear. As long as I have been alive there has been a current of edgy doom energy flowing.
What I can say because of this life is that the real fear we all face is that of our own death. What I know is that the media, the politicians broadcast that we have no hope. The message is and has reoccured that end days are here.
How different is that from the groups of people who have gone to stand on a tall mountain because the Rapture is upon us? How different is that than the belief in Medieval times that others hold the devil's energy in their hearts?
If we could but just understand that there is no avoiding death, there is no avoiding the knowledge of the fragility of life, we would stop allowing the flow of fear to take us hostage.
In these times the single question is: How do we live?
Do we allow ourselves to be manipulated? Or do we know with certainty that we hold power in life.
We can be the conduit to intensify fear, or we can refuse to grab onto that current. We can ground ourselves knowing that there will be death but right now we are fully alive.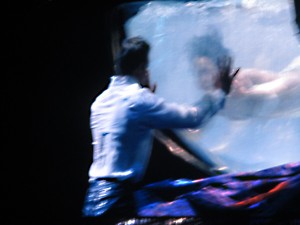 Our job is to be present in our own lives. Our job is to drop the masks, the defence mechanisms, the armour, the need to protect and we must walk into the world meeting others with compassion.
I have lived through the end of so many worlds.
And when the cult runs to the mountain top to avoid "the wrath", I refuse to join.
There is a prayer that says, "I will fear no evil." At this time in my life, I know there is no evil. There are only people who have had their hearts destroyed.
Let us choose to not be among their number.
Cherie Hanson