It is a time of sadness. I am sleeping deeply with the comfort of my habitual sadness blanket wrapping me alone. I am a mummy in my bed, the cold air cracking in my window strokes my face.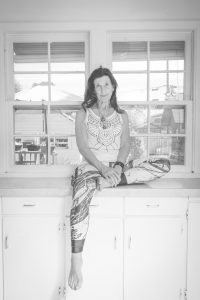 The Ice full moon burns cold in the empty sky and next door my neighbours have colored lights strung on every branch in their yard. They are unafraid of child wonder excess in their unfenced territory.
I have a single ornament swinging from the hook meant to cradle newspapers. The gold star is all that I have left from what I threw out when I changed my life.
Under the fat moon the snow was blue, last night, and sequined. But I could not capture my reality with my camera as I stood there. It would not read whether I stood or crouched.
Reaching out. Not reaching out. All the same, my ego tells me. I am a vessel sink and the memories pass through me like water carried away somewhere I cannot know. The seven families that I have passed through are present at Christmas.
Just now, I lack the fire to excite myself. Teaching myself patience day by day, I sit meditation and feel into my thoughts like breath, like water passing in and through me.
I watch the desire for the perfect self appear and pass away.
And I listen to my ego chastising me for the errors that I insist upon repeating.
I wrestle with the desire not to wrestle with my thoughts and simply drop my eyes to feel so much grief for being human. The grief of yearning for more than I could possibly hold in my own two fists is singing to me.
The mind keeps making list maps to glory.

I watch and endure the waiting for the end of waiting. I think of the magnificent sparkler moments when I just burst into the light an ecstasy moment of love.
I am sitting waiting for passion to carry me out of this frozen time, to carry me above the rigidness of anger. I endure the invasions of barbarian thoughts destroying everything in their path.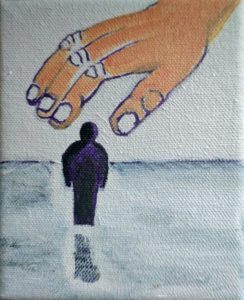 I work on myself learning how to accommodate the chaos of being alive in a body in this time, at this time, marked by the franking of my sex, my family, my culture, my identification.
The only untainted goal is to be between restless desires for a split moment and let the tears like water flow from me, flow through me to clarify my vision so that I maybe present when I am called upon to love.
I sit and watch the invasions of my barbarian thoughts and forgive myself for being merely and so magnificently human.