This time of year my soil addiction begins. I hide the fact that I am purchasing so many bags and spending an undisclosed (to me) amount of available funds. I make a run to a hardware store or a nursery and take out my interact card for a mere three or five bags. I pick them up with my damaged hands with wrists that no longer function and hug them tightly to my chest. Each one I release into the trunk of my car until they are badly stacked and then I head home.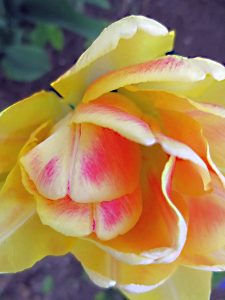 I struggle them out onto the lawn. The placement is important because I will not willingly be moving them again. It is painful and difficult.
The ritual of slicing open the soil bag is established and careful… four horizontal slits and two along the top and the bottom. Then I shake out the dark contrast to the green stems of the appearing plants. The neon green pops against the black ground. Immediately the pallet of colors enlivens the incipient garden: seafoam, sage, pickle, pistachio, crocodile, parakeet, mint, moss, army, hunter, jungle, kelly, emerald all show themselves bravely.
The beginnings of blossom are suddenly visible. The tiny baby finger tip of a bud comes into focus on plants all over the yard. The neatly edged touching of lawn and flower bed is delineated.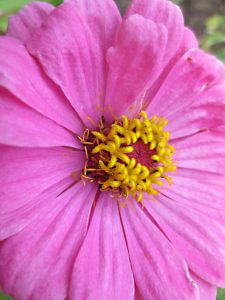 I stand back and observe how the addition of contrast and fresh surface creates an entirely different construct. This is a garden with purpose and planning. This is a front yard to promises to hold a fashion show of bulbs and roses. People stop at the fence and look expectantly. It is like a poster for a coming attraction. Something magnificent will come to life here. The stage is being prepared.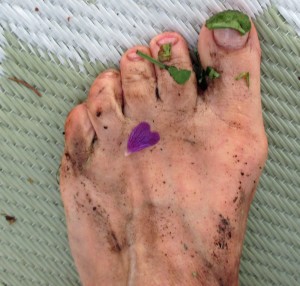 And people pause to watch each new step leading to the extravaganza. Soon, the black oil proclaims, soon the spectacle begins.