One day recently, I stepped out onto my bubble gum pink front steps and turned automatically in order to push the lock button. It rests at the centre of the keypad. As I distractedly moved my finger into place, I felt something soft and structural against my finger tip.
I looked to see that a dragonfly had rested across the pad.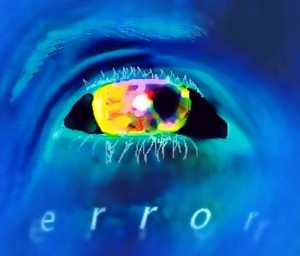 It laid and stayed. It's body was spread diagonally, organically contrasting with the metal plate. Quickly, I pulled my hand away and stopped my mind. I came to. I focused. I zapped into my body. I astral returned from whatever graphic novel scenario I had been sketching taking me out of my life.
In that moment, I was absolute. I stood on the bubble gum pink stairs and felt the bottom of my feet the strength of my legs; my being, my physicality, my existence, my particularly manifested form.
I stood and looked at the dragonfly and it waited for me.
It waited for me to return from my deadened walk, blind eyed, drooling idiocy, color commentary method of seeing life as some kind of game. I stood on the step with my finger lifted in the air and I remembered how the dragonfly felt to my touch.
I have never touched a dragonfly before. I am over 70 and I have never touched a dragonfly before.
I wonder how many new experiences I am having each day that I am not having. Because I do not see them, I do not see me.
The dragonfly waited for me. It was patient. And then my mind pulled focus, the 1st camera assistant did her job. How clear. The detail of its structure, its beauty, the iridescent wings were so clear. And for a moment, I forgot to breathe.
So many things have been stuck, broken, inhabited by technological gremlins lately that I have become resigned to the no progress scenario.
I sit meditation, chant, let the darkness of recycling doubt move through me. I have not been insistent. I pray for patience, I pray for guidance, I pray for a sign daily.
Today, a dragon fly laid across my door lock and would not move.
When I looked up the significance I learned it is a sign of mental and emotional maturity.
All of the careful reformation of my mind, my body, my resetting of intention in the world has been guided by something outside of me. I have trusted that I would find a way to live with more grace in the world.
Today, a dragon fly laid across my door lock and it would not move until I received it.
I am grateful. Thank you, beautiful messenger.