One would think that sitting alone in a small house, not being able to bathe, put weight on my foot, drive and seeing no one would basically protect me from making any social faux pas, would give me time to reflect and grow; basically I am on an enforced retreat.
Well the only difficulty is self. Learning to forgive the mistakes that I have made in the past and to forgive the errors that I am committing in the present is on- going.
No amount of isolation can still the inner voice. And how wonderful to have the internet so that I can make graceless and judgmental responses to others. Yes, the shadow self is alive and well no matter how I try to quell the beast, no matter how isolated I am there are still opportunities to go to school.
Yesterday was a black day. A day full of sunshine can be a black night of the soul. So much grief was coming up about the stupid choices I had made. Sorrow was my company and tears my shroud. A friend dropped by and I pulled myself together enough to get through a conversation looking fairly normal. She looked beautiful and spoke of cheerful, hopeful things. I warmed myself in her presence.
Yesterday I also took the 83 short poems I posted on Facebook and put them into text files. The first edit took most of the day.
So I am learning, I am grieving, I am clearing my past life and past hopes that were held in my marriage. I am not restless in the sense that I want to get past this stage. Acceptance for the physical restriction, the isolation, the surfacing of deep sadness is inevitable. But I do set out to create new possibilities through my writing and art.
Hay House Radio had a wonderful broadcast a few days ago which spoke to my heart. The broadcast was called Enchanted Love. The statement contained in that broadcast is helping me to understand and forgive myself for my paralysis. "To be cheated on by one you love takes a toll from your sense of well-being and is a life-force injury." The understanding that came to me when I heard this was that I have lost the steam in my engine this last 19 months. Never before have I been so stalled and felt so lost. I haven't felt like I had the energy to move forward. So forgiving myself for the situation is where I begin.
Another lesson this session brought me has to do with one of my great weaknesses: "Listen to others without reacting." My desire to "fix" others, to offer help, advice, a way out is not appropriate. My judging, analyzing etc are wrong- headed. People just want to be loved and accepted for who they are. Rushing in without permission is a boundary violation. So the advice to ,"Listen to others, without reacting," was something I really needed to connect with.
Another gem from the show is exactly what I was talking about earlier in this blog. "The universe always has an assignment for you." So be as hermit-like as you will, the lessons will come in. Judge not others: judge not yourself. How can I be loving and compassionate even when I make stupid, bone-headed mistakes.
Another area of discussion was surrender. " Detox your life by placing problems in God's hands." Or for others it might be changed to say, let go and trust that an answer will come. I have always been of a mind that I had to control myself, others and my environment. The horrendous chaos in my childhood was partially responsible for my creating this coping skill.
And, perhaps, my very nature is that of one who is disciplined and demanding.
So there is grief. Grief over my lost dreams and deep, heart-felt connectedness to my husband. Disappointment that at my age I have to find a way to recover my financial strength. And the issue of watching myself in the world with the intention of being loving, failing at times because my very nature is surfacing.
Forgiveness is the answer and the freedom.
I need to feel desire again. I need to feel a passionate sense of connectedness again… to life, to other people and to myself. No matter how imperfect I am, I need to trust that "Your desires become your destiny.
"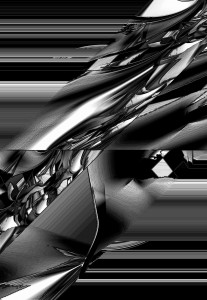 I get my stitches out September 6th and will be able to have a bath, perhaps put my heel down and my world will expand. There is so much to learn. I wonder what assignment the universe has for me in the next phase of my life. Perhaps, I can dance again soon.