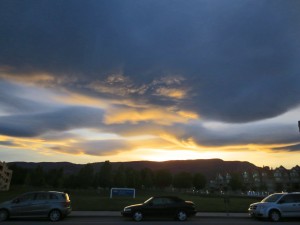 My teachers, my readings bang the rhythmic message, the beats of the restrictions of attachment. I see a hand grabbing a string pulled through to cut the flesh. I see a hand reaching to the wire fence of periphery which clearly defines the territory of now and this and what is known, sustaining injury as the plane of time and habit tilt.
At times I see myself as a moth trapped in a jar. The space inside has all that needs to sustain me. Nothing is missing for continuance of all that now is. And yet I fly into the glass trying to get beyond these limits.
It is strange that being human, riding in the body is a state of such conflict. The summer is fading. A few leaves on the giant Maple tree which stands sentinel outside my bedroom window have died back. They are shriveled beige paper.
I want change. I yearn for a more exciting life, a more stimulating life, a life filled with more opportunities to step into my power supported by my tribe.
And yet I mourn the season's change. I mourn the end of the ease of bodies walking loose in the heat. I resist the shrouding of people, the winter entombing of my neighbours, the withdrawal into a time of low, colorless light.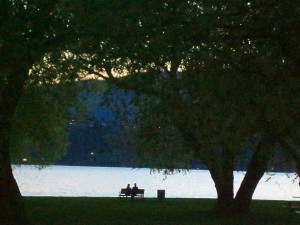 The conflict of the figures of desire and release step around one another like bodies in a Baroque dance. The struggle between keeping the smallness of the simple and expanding into a larger field of energy is an illusion. I know that whenever I get to either/or thinking I am trapped. I am in a blind alley. I took a wrong turn.
And so I desire change and grieve change. The work is to stop the Baroque dance and sit. If I can yield to that which is and that which is, I am no longer trapped by my circumstances or by my reactions to my circumstances.
I bend my head to autumn but in my heart there burns a summer ferocity that is looking for a way to shine. There is no either/or, no two dimensions. All is all. I make my way the best I can.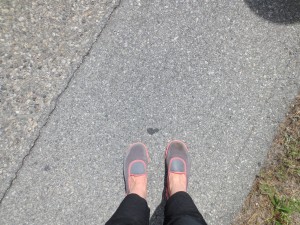 And so I watch the flowers fade, the sun turned down, the clouds coming to hunker down over the valley graying out the sky. I am working at releasing my attachment to the unkept promises of summer, the hopes to find a way to a larger life.
I yield to Autumn.