Yesterday I had a very down day. I don't mean that I was gothic weeping and trailing my torn black gown around the dusty floor. The emotional element was not telenovela drama but rather just a sense of disconnection. Like having lost my keys, I simply misplaced my joy.
I woke up from another dream about having a job. It has happened for several days now. It indicates to me that my sense of purpose program is firmly tied with my past habits and experiences. I return to the work as being "on purpose" in my dreams. The small flash thought of "am I up to this job?" comes in the unconscious state. However, I wake up happy knowing that I was up to the challenges set for me during my slumber.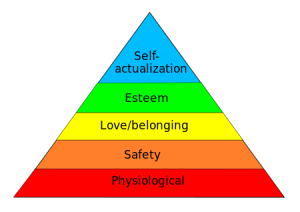 The good news is that I simply allowed the non-productive, stalled and slack-ass day to run its course.
A friend suggested that I have been following political drama so closely that I was dealing with the "negativity virus" I had picked up.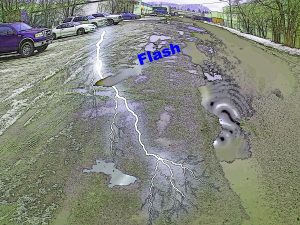 The ability to step back and observe myself with love and compassion allowed for yesterday to simply be another lesson. I observed that "this woman" had a low down flat in the bed wrapped in the bathrobe kind of day. But she did not trash talk herself, nag herself, create a sense of fear that somehow she was losing the competitive edge, the race to the finish line, all possible changes at the opportunity.
It was a victory for me to see I simply refrained from taking myself out into an alley and beating the crap out of myself for being human.
As I was doing the dishes this morning after coming back from a 30 minute walk, it occurred to me that I am always pushing into new territory in my relationship with myself.
When I first began this journey of changing my story, looking at my trauma, allowing my darkness, I treated myself like a baby.
The workaholic self in the past would not allow me to get much sleep, or stop for the washroom, or eat regularly. From that point, I have transformed myself. Physical self care is a deeply hard wired habit. I rarely even notice how beautifully I attend my body.
The environment of my home; the energy in my friend's groups; the care I take of my spirit are all now hard wired. My house is clean, my friends are supportive and accept me for where I am in my journey, and I have the sense that I am surrounded and protected by spirit constantly.
As I was washing the dishes, I suddenly understood that the higher levels of Maslow's pyramid where now where I needed to climb.
Not knowing how to be joyous, not understanding when I need to stop and do something that makes me feel radiantly alive, waiting too long to recharge at the Tesla station are the next areas of growth.
Yesterday, as I lay with unbrushed hair, an old bathrobe semi-wrapped around me because I was too dispirited to find the ties and my mind gone to some Netflix distraction zone I did not hate on myself. However, I can see today that it was where I needed to go.
Always, there are lessons and opportunities to grow.
I am simply higher up the pyramid and on new ground. I stood in the cold air on Knox Mountain this morning engulfed by the no self beauty. The gray and the cold was boundless.
It is all a lesson if I step back far enough, I can see it below spreading out, this life; these narratives; these thousands of experiences just structures like the houses spread out below me.
So working on allowing joy is the next assignment. And you have to know me to understand what an amazing revelation that is. Or perhaps not. Perhaps you just get it.