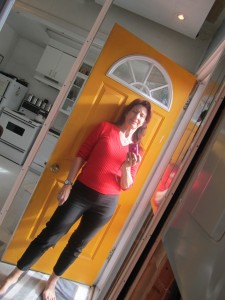 Outside the temperature reads 95 degrees farenheit down from 100. As I sit in the house, the gauge is only 75 degrees. Working until 2 am last night I completed a poem which I will deliver tonight at the City of Kelowna's Canada Day special edition of the Inspired Word.

The first step in the process, have I mentioned I am an academic, was to research. I spent three days reading everything I could find on Canadian history. Cultural history. History of immigration. Canadian stars, comedians, women's rights activists, inventors also fascinated me.
I took notes on cards much as I would should I be writing an essay. Chronological order, sorted by topics as I learned more.
Finally, putting voice to the information I wanted to share. My voice. My reaction. My take on the long formation of the country to what it has become today.
I read the poem over repeatedly for an hour and each time, I teared up. Each time I felt a swelling of gratitude for the process that created a place where "being different" just didn't create a push back. So many who fled here are not "different" but are simply a particular, individualization of the effects of their family, their inherited DNA, their culture of origin.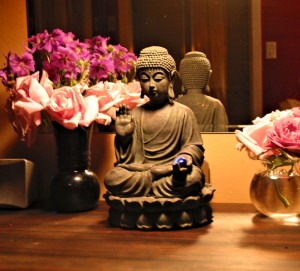 I remember driving across the border for the first time in the early 1970's and feeling so much like I had undergone time travel. Moving not just North but back to how my home town of Vancouver, Washington had felt in the 1950's. It was slower. It was more polite. It was not a nation at war.
When we drove down a one way street the wrong direction, a "cop" car came up behind us and pulled us over. We were frightened, waiting for some punishment. The policeman got out, walked slowly toward us and smiled. Now we were totally puzzled. Because of the tension in the states in our college town it had been a long time since we had seen a policeman smile. They were caught in the cultural tension of a nation at war with itself.
He found out we were lost and asked where we wanted to go. Then, jumping in his car, he had us follow him. He escorted us to the street we were trying to find and waved good bye.
By now, I was in love. I was in love with the slower pace, the politeness that met me everywhere, the sense of somehow spaciousness in the allowing of one another.
I became a Canadian citizen in 1972 and maintained my US citizenship. I love both countries. I love the creative, hard edged push of the States. I love the way that strangers talk to one another and people show interest in you whom you have never met before and will likely never meet again.
Canada is where I have chosen to live since 1972. But I count myself lucky that I, like so many Canadian citizens do not have to choose one parent over the other. It is absolutely Canadian to be American and to love Canada. And that is her strength.
I think of these things as I prepare to read my poem of gratitude to Canada.
Canada Day 2013
Oh Canada. Oh hi there Canada
Our Home and native land
with a culture that cannot be defined.
And That right there, there it is in a nutshell.
Except by the line that crosses off the Humongous States sprawled
mingling with Mexico way low
down there.
That border does not hold
the flow of people rushing in.
But Here we wait in cars politely
holding our passports open on our laps
to show that
we are Canadian
which cannot be defined.
We only know:
Nobody puts Baby in a corner.
We can take them to the boards
our history shows.
Deferential, So sorry, so sorry, oh pardon me, no you first
we know how to put our elbows out
and claim
WE are not that
WE are not them
WE would rather not.
Obscure and obdurate,
The true North strong and free
filled with those of us
Adrienne Clarkson says are,
"Stumbling through darkness and racing through light,
we have persisted in the creation of a Canadian civilization."
Which cannot be defined.
True Patriot Love
we sing at hockey games
and standing in the rain on baseball fields.
Our voices soft and mumbling over words
we cannot quite define.
Does the past give shape to what we have become
the history of rivers of refugees flowing
into the true North?
The land whispers of a Siberian bridge
early on people crossing to make a home,
the five Iroquois nations sitting to formulate
the Confederacy of the Longhouse
establishing in a new place
order.
So strange that land is claimed
like putting an item on the charge card
Cabot picked up Newfoundland and Cape Breton
in 1497 to put in England's basket.
Jacque Cartier picking up The Gulf of St. Lawrence
to take home to France in 1534.
Ah then the fun began!
This finally peaceful land at times so open
to the dispossessed.
1770 Quakers fled the rules of England
and brought their pacifism, their desire
for social justice, the focus on international relief.
Next the Loyalists cross over by the thousands
British, Dutch, Irish, Scottish, Germans
bringing only what could be moved hastily
and food, the words, the thread of their homeland
to weave the start of a new cloth in 1783.
The Poles fled the triumvirate of Russia, Prussia and Austria
to find shelter in this land.
1840 to 1860 The underground railway
terminal brought 30 thousand enslaved to
their new home singing code in songs to communicate.
Next came the European Jews running from
revolution, repression.
Canada passive while Europe formed
like a foster mother she opened her arms in 1871
for 150 thousand Italians displaced by the sculpting
of a new nation,
170 thousand Ukrainians
fleeing Austrian rule making in 1913 this nation, a
population 6% Ukrainian.
By 51 there were 400 thousand
here.
She did not flinch.
In 1899 after a month long voyage at sea
the Doukabors from Russian came
to farm the land waiting for seeding crops.
Mennonites brought their gentle, kindly ways in
the person of the 20 thousand fleeing Bolsheviks.
The world torn by war sent people from
their homes.
Turmoil, families ripped from their lands
from 40 to 49 and she, this nation
that cannot be defined,
this Canada
active sought out and gave refuge to 165
thousand Displaced souls.
When Revolutions fractured peace, people
packed and fled to Canada:
Hungarians, Chinese, Czechoslovakian. Palestinian,
African Jews, Chilean, Bangladesh refugees,
Tibetans, Ugandan Asian who were given a "dead" line
by Idi Amin.
60 thousand Vietnamese boat people,
Iranians fleeing after the Shah's death,
Cambodians running for their lives,
Rwandan's, Bosnian Muslims,
Albanians who were air lifted
out of certain death by Canadian planes
and brought back
Home.
The Karen refugees from Thailand,
5 thousand Bhutanese.
In 1986 this nation whose greatest strength is that
she cannot be defined won the Nansen Refuge Award
for offering a life to those
who had no options left.
True Patriot love in all thy sons command
With glowing hearts we see thee rise
especially in hooray for Hollywood.
Deferential to a fault,
George Woodcock said,
"Canadians do not like heroes and so they do not have them."
Generously given to the United States to imprint in cement.
Martin Short, Eugene Levy, Sarah Polley,
Pamela Anderson, Paul Anka, Will Arnett,
Dan Ayckroyd, Adam Beach, Jay Baruschel,
John Candy, Jim Carrey, Kim Katrell, Michael
Cera, Ellen Page, Hayden Christensen,
Tommy Chong, Kim Coates, Elisha Cuthbert,
Adam Agoyan, James Cameron, Michael J Fox,
Ryan Gosling,
Rachel McAdams, Eric McCormack, Howie Mandel,
Cory Monteith, Mike Myers, Catherine O'Hara,
Sandra Oh,
Anna Paquin, Matthew Perry, Russel Peters, Christopher Plumer, Keeanu Reeves, Ryan Reynolds, Seth Rogen, William Shatner,
the Sutherlands, the Tillys,
Brian Adams, Justin Bieber, Jully Black, Michael Buble,
Shania Twain, Feist, Fertato, Krall, Avril, McLaughlan, Murry, Morrisette, Leslie Neilson, Neil Young,
Jason Reitman, Paul Gross, Lauren Michaels, Phil Hartman, American's first sweetheart yep Mary Pickford,
Nathan Fillion pilots Serenity,
Davids Croneburg and Thomas, Andrea Martin,
Paul Shaffer, Kids in the Hall, Taylor Kitsch.
With Glowing Hearts We See Thee Rise.
We are
from far and wide.
So demure and sarcastic; polite and irreverent.
How do we know
what we don't know
we know
without a definition?
Spelling us out to visiting people's
the web describes us to ourselves.
Canadian Communication Styles
First the disclaimer that there is a style but it is not a style due to:
"…its regionalism and cultural diversity.
In general, communication is 'moderately indirect' perhaps reflecting an amalgamation of both North American and British tendencies. Although most Canadians can disagree openly when necessary,
they prefer to do so with tact and diplomacy.
Their communication style is essentially pragmatic and relies on common sense.
If you come from a culture where communication is very direct, you may wish to soften your demeanour and tone
so as not to appear threatening.
Canadians communicate more by the spoken word rather than non-verbal expressions.
Canadians like their space and prefer to be at an arm's length when speaking to someone."
From Far and Wide.
"Canadians expect people to speak in a straightforward manner and to be able to back up their claims with examples. They do not make exaggerated claims and are
suspicious of something that sounds too good to be true."
Beecham Trotter said…
"It is a great country,
inhabited by a great people
who are
much greater than they believe themselves to be."
And so we stand, not running, not attacking, and certainly not gesticulating. We stand.
Our gates open, shining our wit into the world
humbly asking God to keep our land glorious and free
and we carry on being indefineable.